Welcome to the new Lituus Homepage!
It has been a while but I finnaly found enough time to rework the site. Unfortunately I am still too busy to make any sewn items as robes and Quidditch pads.
The good news is that I have been working on books. Currently available is a cookbook with Harry Potter related recipes. You can buy a German or English edition.
My current project is to get the 'Ars Alchemica' book published in a reasonable way. Stay tuned for that one!


Magic!
For over a decade I have been a Harry Potter fan. I went to midnight premiers of movies and book release parties. That was when I started to sew school robes and Quidditch uniforms. Later I began to recreate props from the movies and write my own books to make this world a bit more magical.
This site was created to give you a glimpse of my magical world. :-)
Wearables
Unfortunately sewn items as robes, Quidditch pads etc. are currently unavailble.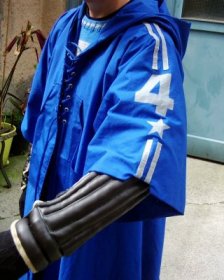 Books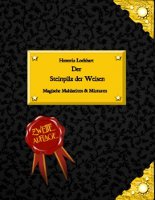 Der Steinpilz der Weisen - Magische Mahlzeiten und Mixturen

2. komplett überarbeitete Auflage!

Auch Zauberer müssen essen. Und wenn Sie es tun, dann wird natürlich nach magischen Rezepten gekocht. Inspiriert von Festessen in berühmten Zaubererinternaten, angereichert mit Rezepten der traditionellen britischen Küche und komplettiert mit magischen Speisen und Tränken aus aller Welt, darf dieses Kompendium zauberhafter Zubereitungen in keiner Magierbibliothek oder Hexenküche fehlen. Selbstverständlich wird auch nicht magisches Volk von dieser Rezeptsammlung profitieren. Für die Halloween Party ist schnell ein Menüplan zusammengestellt und zur Feier der nächsten Harry Potter Filmpremiere kann für angemessene Bewirtung gesorgt werden. Ein Kochbuch für Zauberer, Zauberschüler und alle die es gern werden möchten.
A cookbook for witches and wizards, written in German. For the English edition see below.
The Philosopher's Stone Oven
Inspired by the great feasts at the world's most famous school for witchcraft and wizardry this book was written for magical folks and muggles alike. You will find recipes for meals Mrs. Weasley would cook for her family, drinks from the Leaky Cauldron and even food a wizards student might discover on the breakfast table at Hogwarts.
Made in the style of books from the magical world this work must not be missing in a Harry Potter fan's personal collection. Makes a great gift too!
Contact Us

Email Us!